A bright and fruity beverage that's a great addition to any gathering. It's best to chill the wine with the fruit for a few hours to let the flavors meld. Serve in individual glasses filled with ice.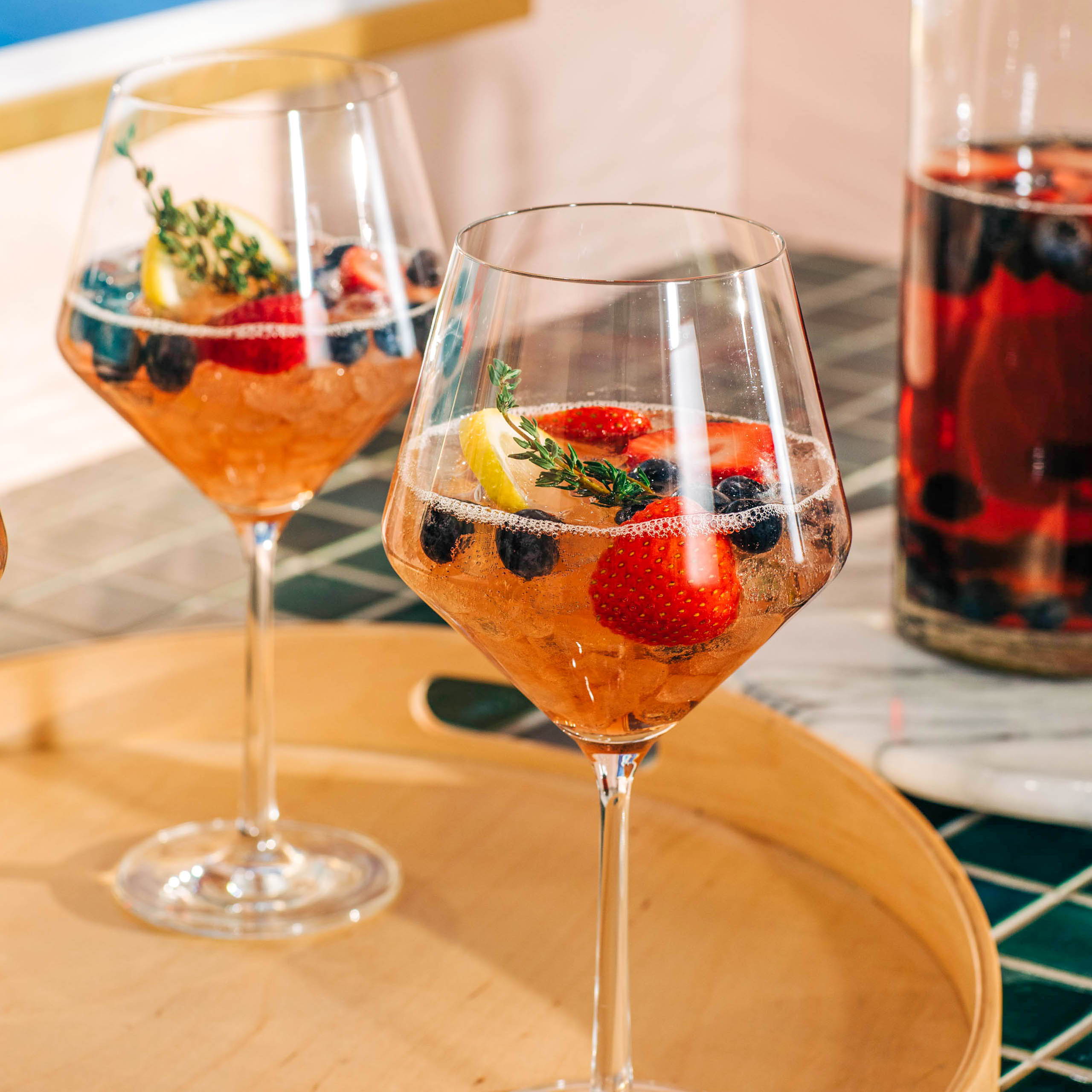 Cook Time 2 hr 30 min | 5-6 Servings
Ingredients
1 (750-ml) bottles rosé wine
2 ounces elderflower liqueur
2 ounces Simple Syrup
4 ounces pomegranate juice
½ cup sliced strawberries
½ cup blueberries
Garnish
1 lemon sliced
¼ cup fresh thyme
Sparkling water
How to Make It
Combine all ingredients in a large pitcher. Cover and refrigerate to allow flavors meld. Chill for at least 2 hours or up to 8 hours.
Stir sangria before serving. Serve in wine glasses half-filled with ice, garnishing individual portions with macerated fruit, lemon slices and fresh thyme. Top with sparkling water.
Chef Notes
The sangria needs to chill in the refrigerator for at least 2 hours before serving.
---
EXPLORE MORE ON THESE TOPICS