Experience Gourmet Guided Cooking with Café Induction and Hestan Cue
Knowing when your burner (and pan) are at the proper temperature can be the difference between culinary success and burning failure. Café Appliances has partnered with Hestan Cue® to develop a system to help you master temperature control as well as gourmet recipes and cooking techniques. Using our induction cooking (available on Café induction slide-in ranges and induction cooktops) along with the Cue™ Smart Pan and app, you'll be guided through a host of culinary creations.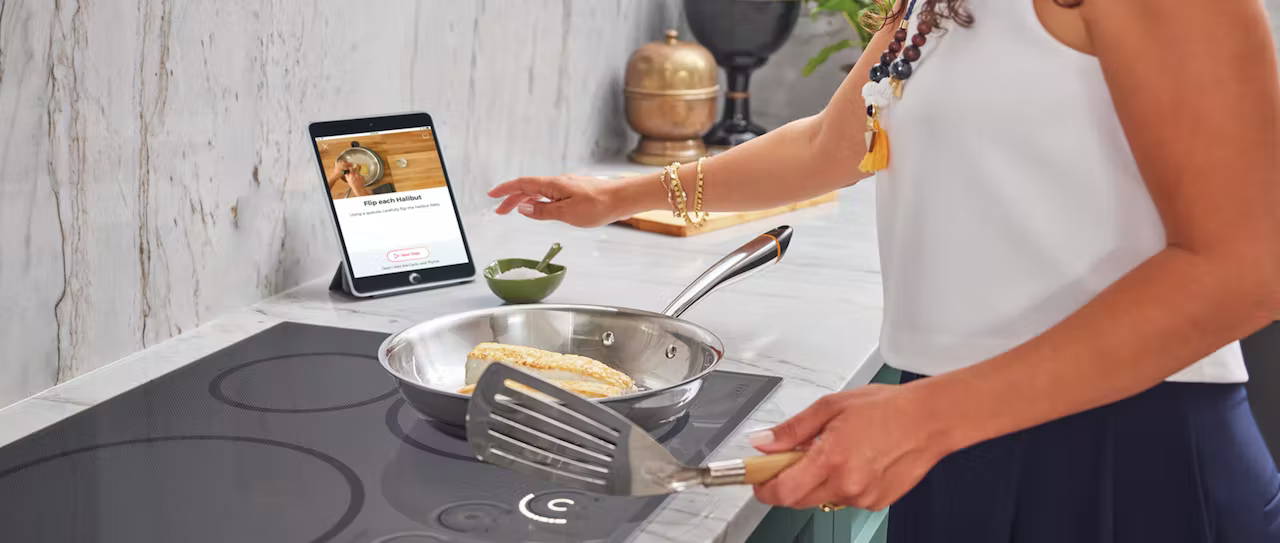 How to Get Started with Hestan Cue
Download the Hestan Cue app to your smartphone or tablet, then choose from a variety of recipes that guide you from shopping list through plating. You can select your recipe by main ingredient, meal type, cuisine, famous chefs, dietary restrictions, and more. Not sure what to serve your vegan friends for dinner? You're covered. Need ideas for cocktail party apps? It's in there. You may even find some recipes from your favorite restaurants.

Smart Pan Meets Induction Burner
Once you've done the prep work, it's time to bring up the app and introduce your Cue™ Smart Pan to your Café induction range or cooktop. From the app, you connect with the burner and the pan will preheat to the temperature recommended. The app will alert you when the burner and pan reach proper temperature and will cue you when you need to perform another step, like turning or stirring. The app does require you to input information such as how thick your salmon is or how you prefer your steak cooked, but this is just to ensure you get the perfect results for your meal.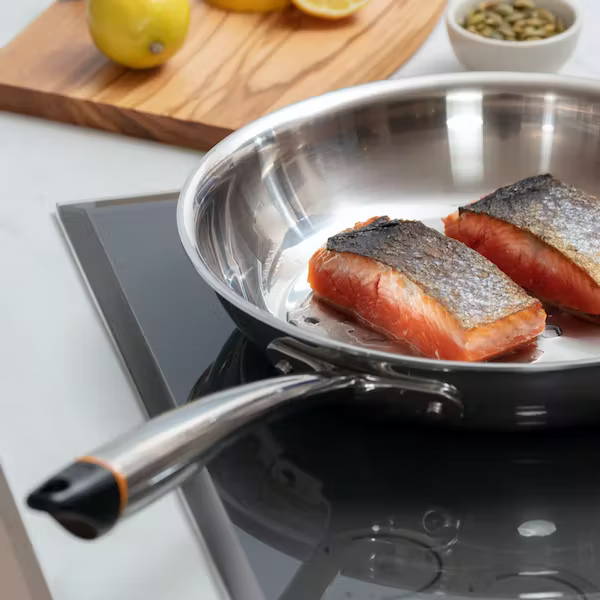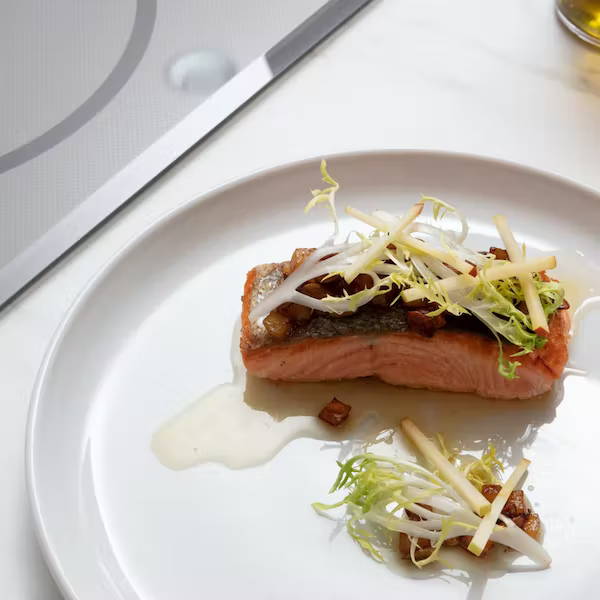 Video-Guided Cooking Techniques
If you're unsure how to make crepes? Always wanted to learn to make perfect gravy? Or maybe you want to master cooking seafood? The Hestan Cue app's video-guided cooking shows you proper technique along with easy-to-follow recipes. Learn to create glazes and emulsions to go along with your dishes and master the process of creating a proper custard. We bring together the science and skill of cooking and make it simple for cooks of any level to use.
Realize your full cooking potential with gourmet guided cooking from Café.
---
EXPLORE MORE ON THESE TOPICS