2023 Spring/Summer Lookbook
Learn more about how you can get your kitchen summer-ready with Café Appliances. Elevate your kitchen this summer with these bold & beautiful ideas & styles.
The Cabana Couture Kitchen
The Cabana Couture Kitchen

Featuring Matte White + Brushed Brass
Drawing inspiration from 2023 Resort Runway Collections, the Cabana design is energized by the sun and inspired by the return to travel and our desire to indulge in luxury experiences. In parallel with Resort Wear 2023, the Café Cabana mixes a joyful, irreverent pallet of colors in a look that is unexpected and adventurous. Café Matte White is the crave-worthy finish to compliment this lush layering of color, paired with Brushed Brass hardware for a rich accent to your appliances.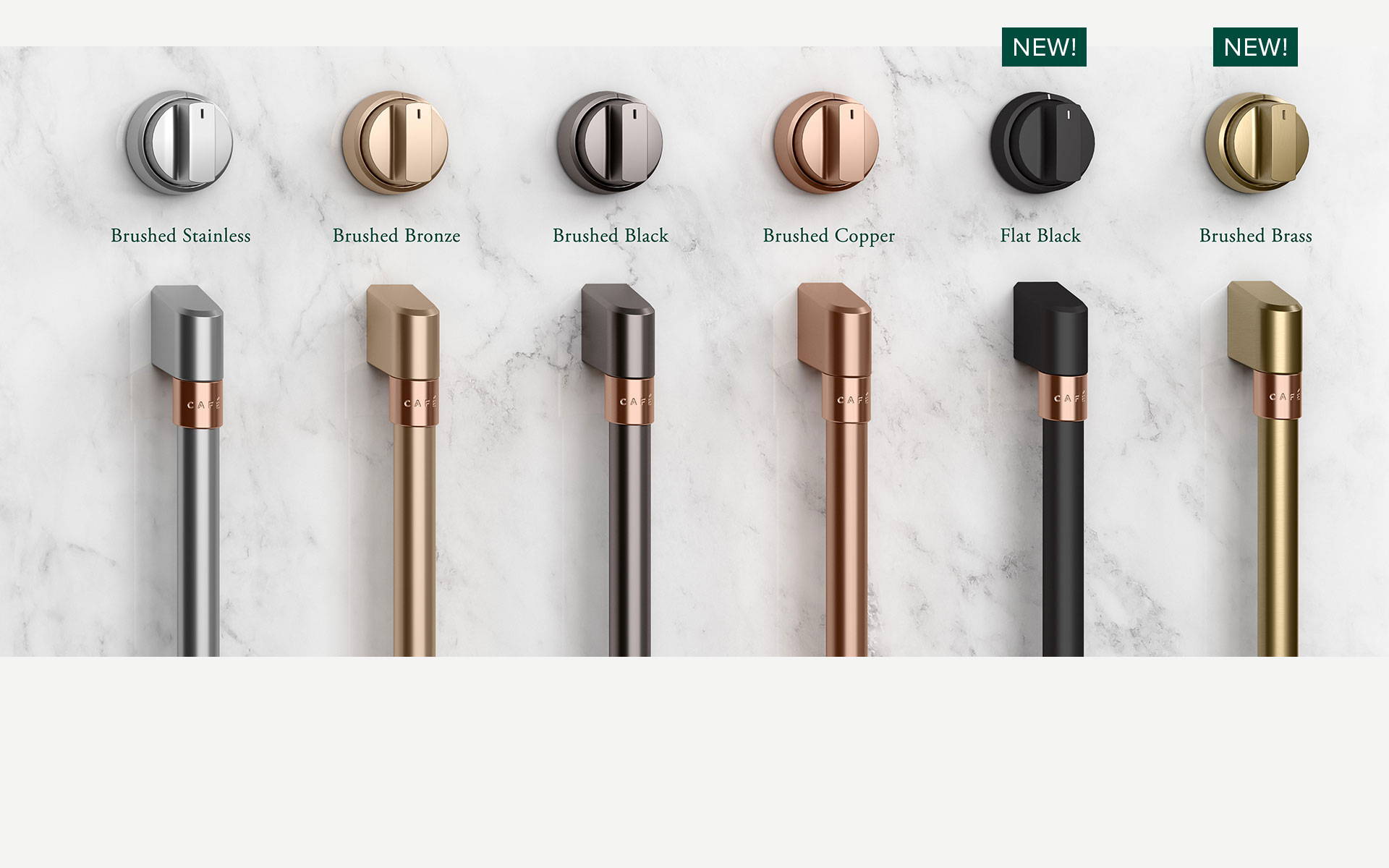 Countertop Appliances
Perfectly Designed to
Complement Your Café Kitchen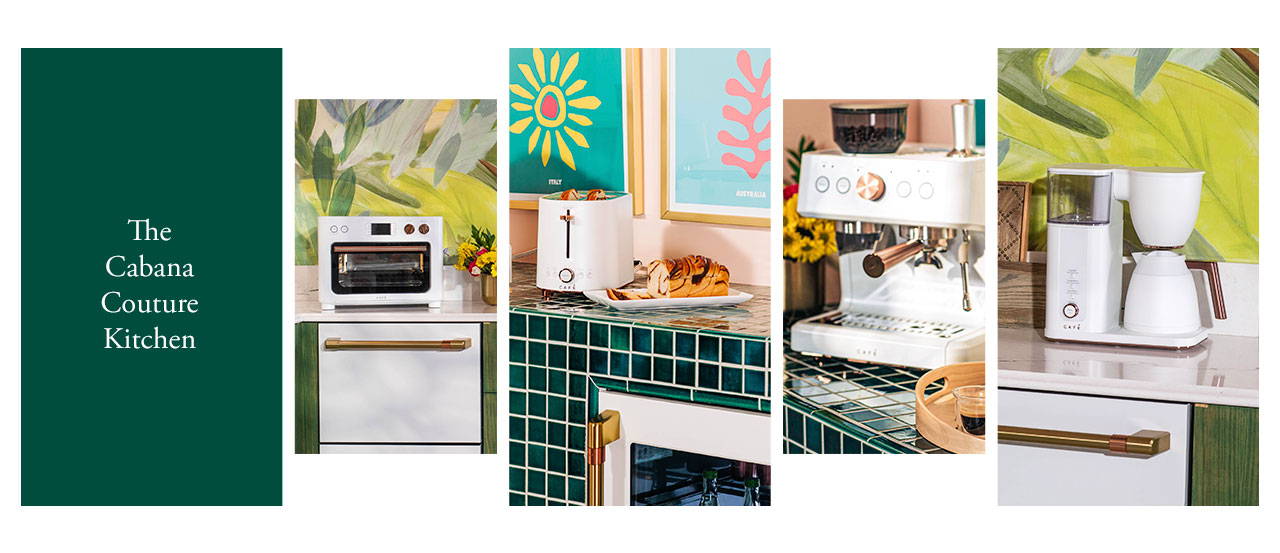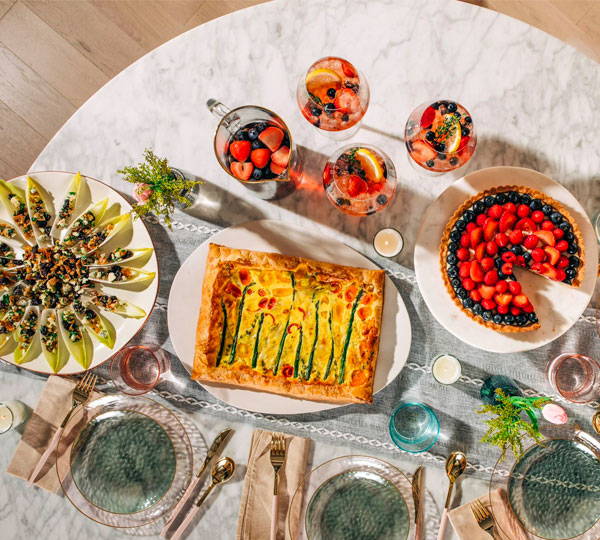 Summertime Hues
From ocean blues to hot tomato reds. Turquoise and coral are also good compliments for a summer soiree; choose a tablecloth with a variety of colors and add colorful glassware and brilliantly colored plates to round out your spread.
---
EXPLORE MORE ON THESE TOPICS