Puff Pastry Wrapped Asparagus
This roasted asparagus recipe takes a winter recipe favorite to the next level, perfect for baking to perfection in our Café Couture Oven.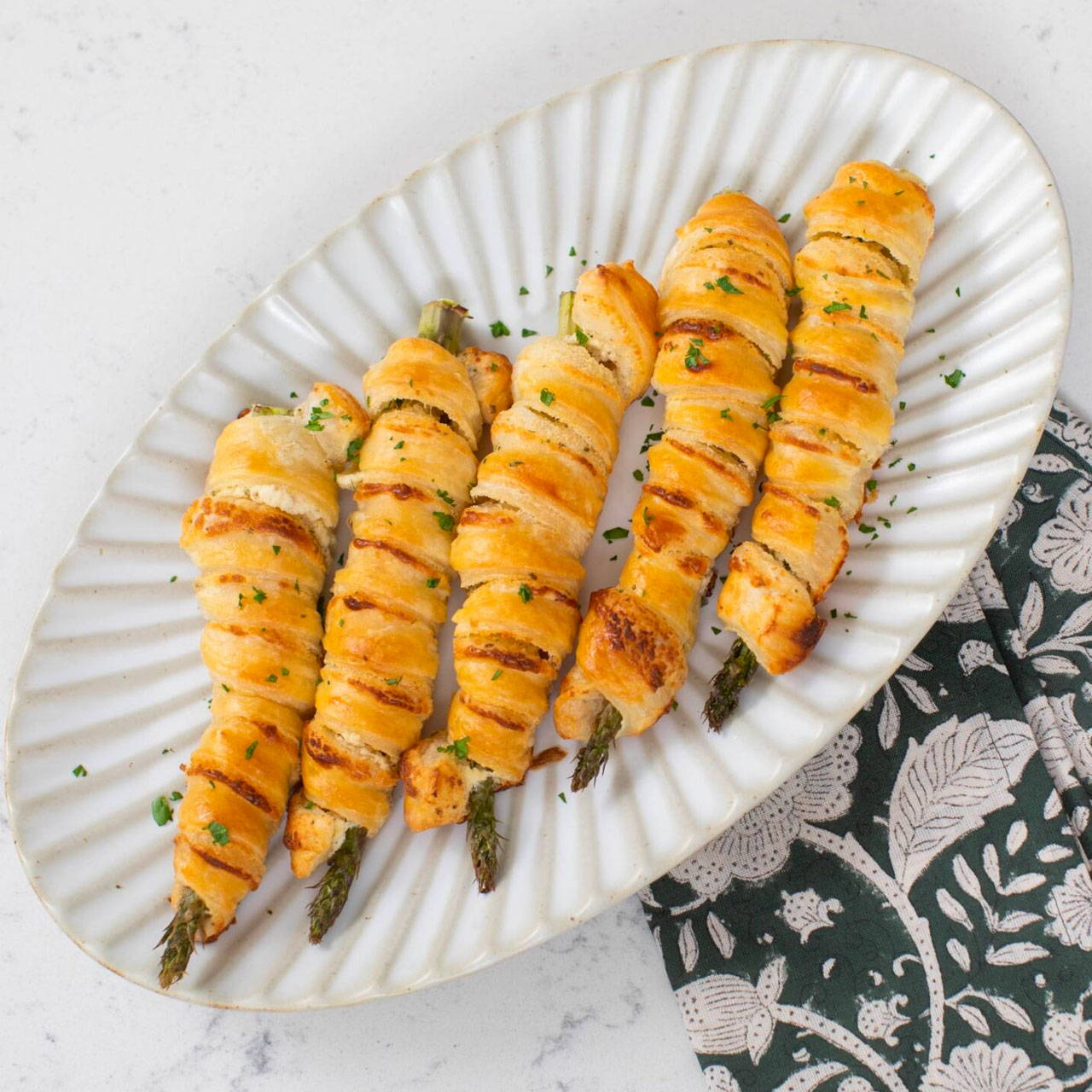 Puff Pastry Wrapped Asparagus
Cook Time 40 min | 3-4 Servings
Ingredients
1 sheet puff pastry, thawed to room temperature
1 package Boursin cheese
2 tablespoons heavy cream
¼ teaspoon ground black pepper
1 bunch thick asparagus spears (about 15)
1 egg
How to Make It
Preheat Couture countertop oven to 375°F convection bake. Line sheet pan with parchment paper and set aside.
In a small bowl, whip together the Boursin cheese and heavy cream. Season with black pepper. Roll the puff pastry sheet out on a lightly floured surface. Spread the cheese mixture evenly onto the puff pastry. Cut it into 16 even strips, about ½ inch wide.
Beat 1 egg with ½ teaspoon cold water to create egg wash.
Rinse and trim the ends of your asparagus; pat dry with a paper towel. Wrap each asparagus spear with a puff pastry strip, cheese side facing in. Place on the sheet pan. Brush with egg wash.
Bake for 20-25 minutes, rotating halfway through, until the puff pastry is golden brown.