Maple Rosemary Glazed Carrots
Dress up ordinary roasted carrots with a quick maple rosemary glaze. With our new Roasted Carrot mode, this delicious side dish can be on your table in less than 40 minutes.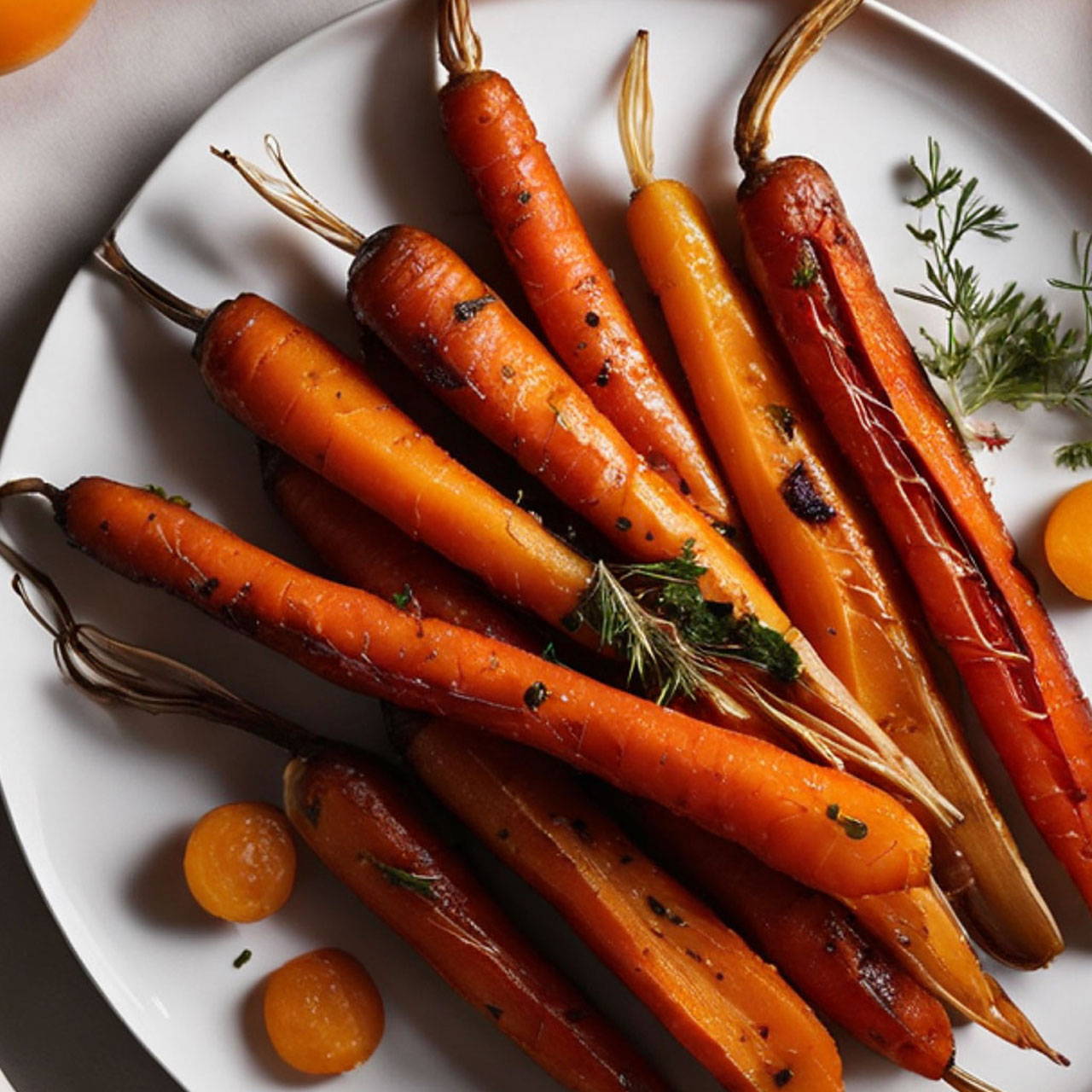 Maple Rosemary Glazed Carrots
Cook Time 35-38 min | 6-8 Servings
Ingredients
2lbs of whole carrots
1 TBS olive oil
1 tsp kosher salt such as Diamond Crystal or ½ tsp table salt
1 TBS butter, softened
1 TBS maple syrup
½ TBS chopped fresh rosemary
How to Make It
Peel carrots, remove ends and cut into chunks that are 1-2 inches long. Cut any very wide carrot pieces (greater than 1 inch diameter) in half lengthwise.
Toss the carrot pieces with the olive oil and salt and arrange on a sheet pan in a single layer.
Cook using "Roasted Vegetables à Carrots" mode, following on-screen instructions for rack position placement.
While the carrots cook, combine the butter and maple syrup until a smooth mixture forms.
When the timer expires, remove the sheet pan from the oven and gather the carrot pieces together. Add the butter mixture to the carrot pieces and toss to coat the carrots.
Transfer to a serving platter, sprinkle with fresh rosemary and enjoy!
---
EXPLORE MORE ON THESE TOPICS