Maple Roasted Plums with Mascarpone Cream and Pistachios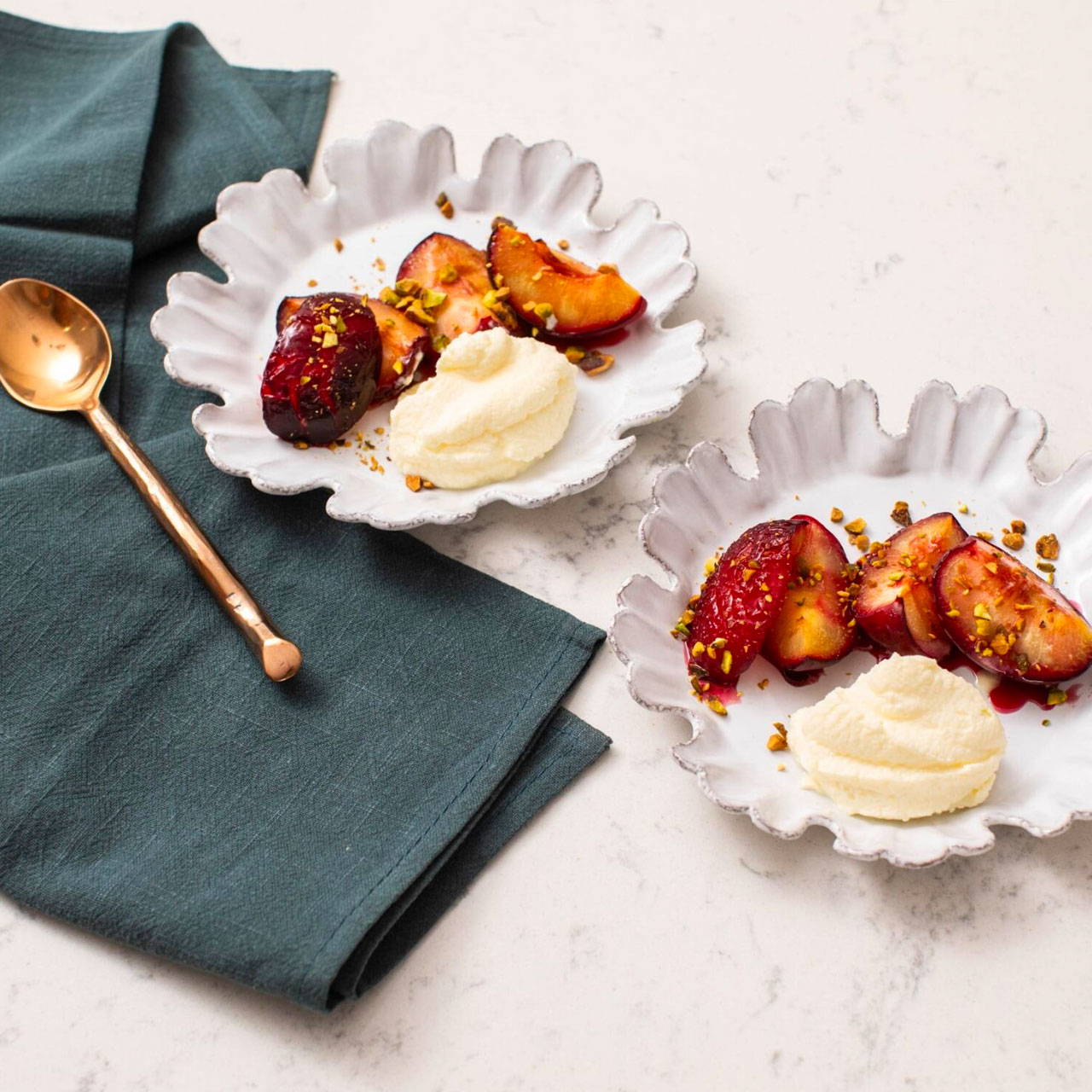 Maple Roasted Plums with Mascarpone Cream and Pistachios
Cook Time 30 min | 4 Servings
Ingredients
4-6 large plums
⅓ cup pure maple syrup
½ teaspoon salt
1 teaspoon vanilla
4 ounces mascarpone, room temperature
2 tablespoons sugar
½ teaspoon vanilla extract
¼ cup heavy cream
½ cup chopped pistachios
How to Make It
Preheat oven to 400 degrees.
Cut plums in half, then remove pit. Place in mini cocottes and top each with a drizzle of maple syrup, dash of vanilla and a pinch of salt.
Place on a baking sheet and roast for 15-30 minutes. Test the plums with a fork. You want them to be tender, but not mushy.
Remove from pan allow to cool slightly.
Make the mascarpone cream by beating the mascarpone, vanilla and heavy cream together.
Serve plums with a dollop of mascarpone cream and a few pistachios.