Cranberry Rosemary Maple Mocktail
Learn how to make a cranberry maple rosemary mocktail. Celebrate the holidays with a refreshing drink recipe you can make with our Café induction range.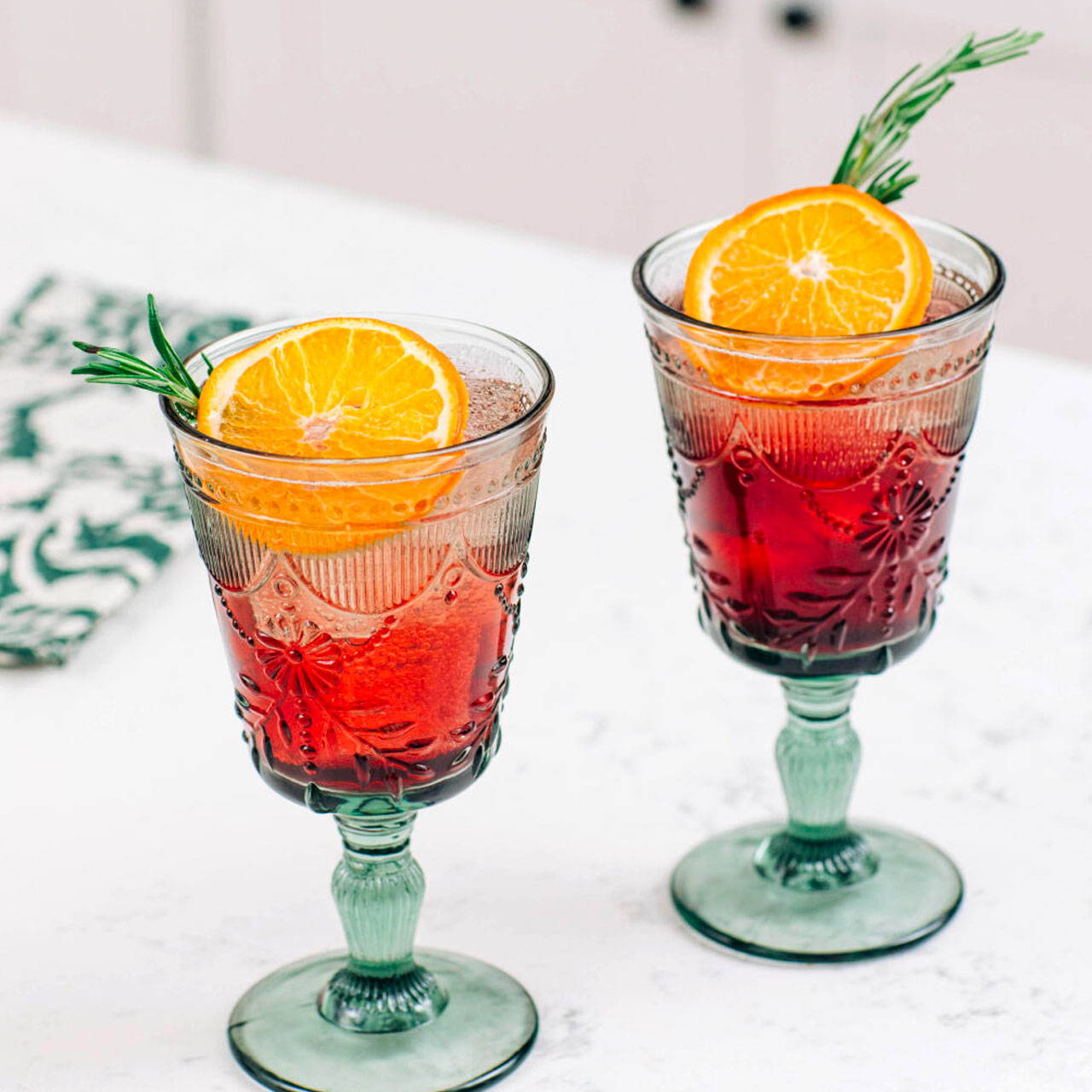 Cranberry Rosemary Maple Mocktail
Prep Time 30 min | 1 Servings
Syrup Ingredients
½ cup water
½ cup maple syrup
2-3 sprigs rosemary
Mocktail Ingredients
1-2 oz of the prepared syrup
2 oz unsweetened cranberry juice
Pinch of all spice seasoning
2-3 oz soda water
Rosemary and cranberries for garnish
How to Make It
Make the maple rosemary syrup.
To a pan on medium heat, add water, maple syrup and 2-3 sprigs of fresh rosemary. Heat gently for 5 minutes. Turn off heat and cover, allow to steep for 20 minutes. This is enough syrup for 4 to 5 drinks.
To make a mocktail add 1 to 2 ounces of syrup, cranberry juice, a generous pinch of all spice to a cocktail shaker. Add ice and shake until well combined.
Pour into a goblet full of ice. Top with 2 to 3 ounces of soda water. Garnish with a rosemary and sugared cranberries.
Chef Notes
To make this mocktail a cocktail simply add 1-2 ounces of vodka to your shaker.