This popular Brazilian drink a delightful twist on classic lemonade using limes and sweetened condensed milk for a creamy and citrusy tropical treat. Perfect for a hot summer day with friends. The key is to pulse the entire lime (skins and all) in a blender for 5-8 seconds. This drink takes only minutes to blend and is best served immediately.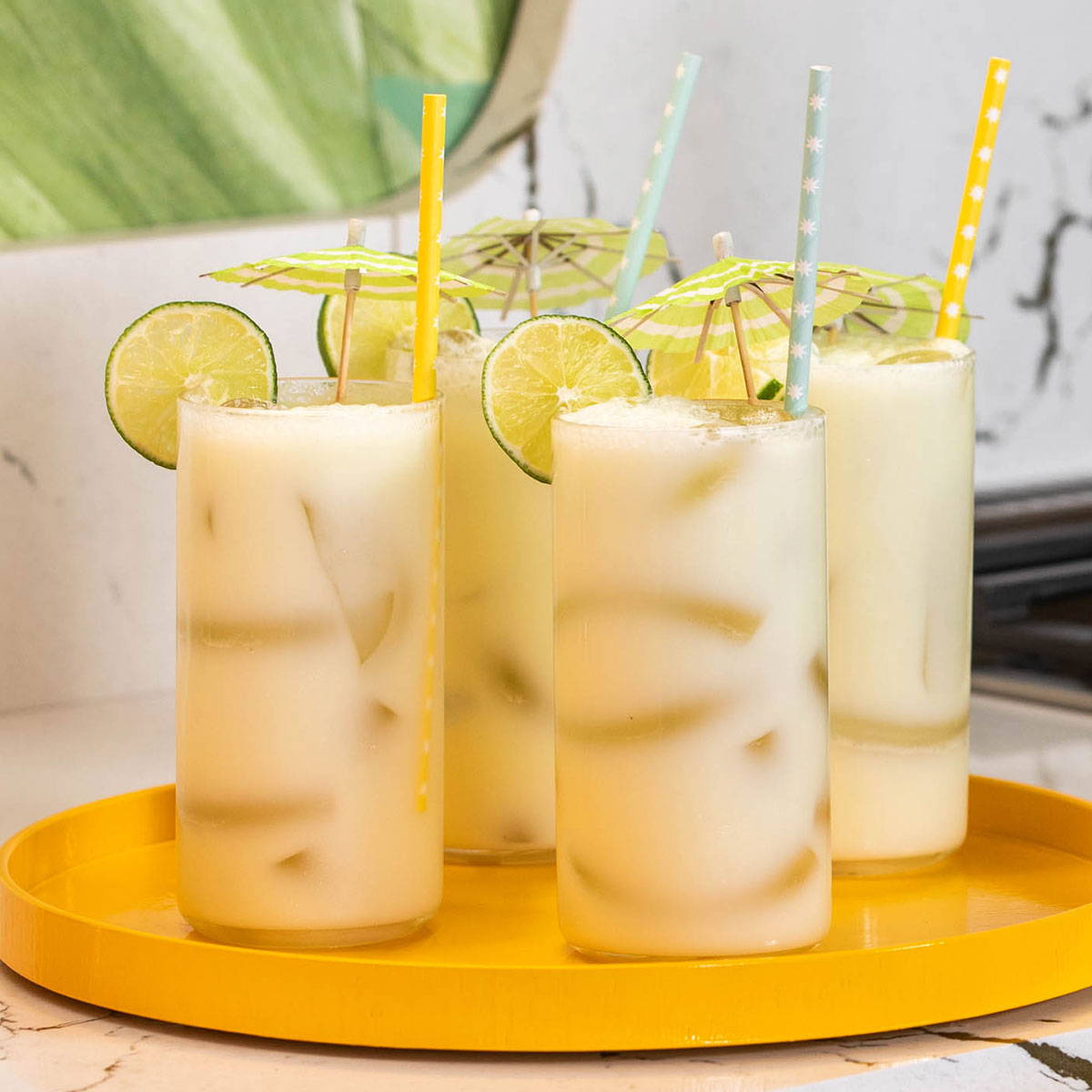 Cook Time 5 min | 6 Servings
Ingredients
4 limes, scrubbed and washed, plus more for garnish
⅓ cup sugar
7 ounces sweetened condensed milk
4 cups cold water
4 cups ice, plus more for serving
How to Make It
Cut off and discard the tips of the limes, and cut the limes in quarters.
Pulse limes, sugar, sweetened condensed milk, water and ice in a blender 5 to 8 times until the ingredients are just combined. You want to extract flavor from the limes, but not to crush them too much which can make the drink too bitter. Pieces of lime rind will still be visible.
Strain the mixture through a fine-mesh strainer into a large pitcher, using the back of a spoon to push out as much liquid as possible; discard the solids.
Divide among tall, ice-filled glasses, garnish with lime wedges and serve immediately.
---
EXPLORE MORE ON THESE TOPICS