Blueberry Streusel Muffins
These Blueberry Streusel Muffins are tender with a perfectly moist crumb, studded with blueberries, and topped with a buttery streusel.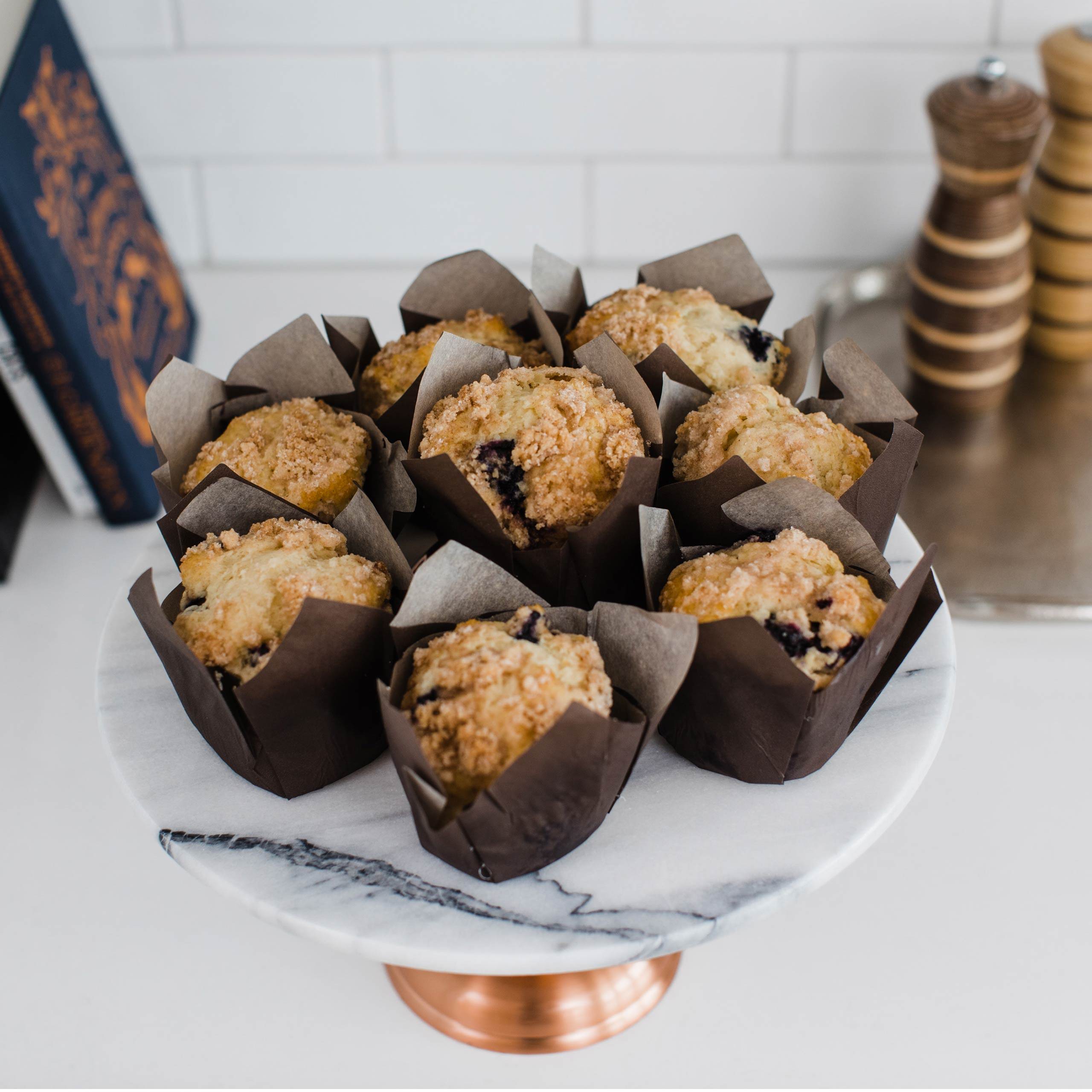 Blueberry Streusel Muffins
Time 20 minutes | Makes 12 muffins
Ingredients
2⅓ cups all-purpose flour
4 teaspoons baking powder
½ teaspoon fine sea salt
¼ cup butter, softened
⅓ cup sugar
1 egg
1 cup milk
1 teaspoon vanilla extract
1½ cups fresh or frozen blueberries
Streusel Topping:
½ cup sugar
⅓ cup all-purpose flour
¼ cup cold butter, cut into cubes
½ teaspoon ground cinnamon
How to Make It
Preheat oven to 375° F.
Make the streusel
Combine all ingredients into the bowl of a food processor. Pulse until coarse crumbs form. Set aside.
Make the muffins
In a medium bowl combine flour, baking powder and salt. Whisk to combine.
In a large bowl cream together butter and sugar. Add egg and vanilla, mix to combine. Alternately add flour mixture and milk. Using a rubber spatula, gently fold in the blueberries. Do not overmix.
Line a standard muffin tin with paper liners. Fill muffin cups ¾ full. Add a heaping tablespoon of streusel topping to each muffin. Bake for 20-25 minutes. If using frozen blueberries bake for 25-30 minutes.
Chef Notes
Muffins freeze well. Simply wrap in plastic, place in a zip top freezer bag and freeze for up to 1 month. To defrost, unwrap muffin, place on a microwave safe plate and cook on 50% power for 1-2 minutes.
---
EXPLORE MORE ON THESE TOPICS