A Hibiscus Margarita is the perfect refreshing cocktail! This gorgeously pink hued cocktail is made with tequila, fresh-squeezed lime juice and a homemade hibiscus concentrate.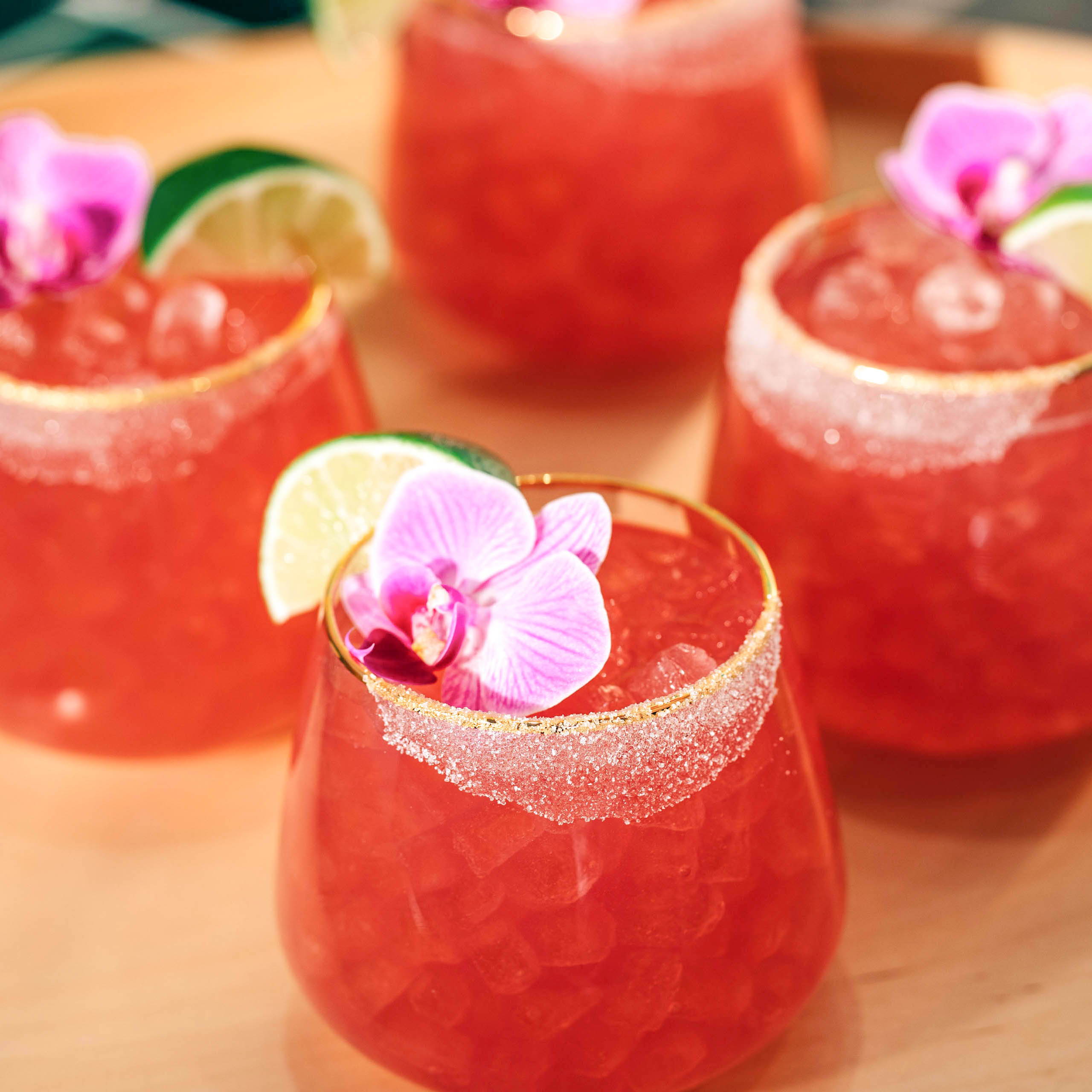 Cook Time 45 min | 2 Servings
Hibiscus Tea Concentrate Ingredients
3 cups water
4-6 hibiscus tea bags
¼ cup agave nectar
Margaritas Ingredients
½ cup hibiscus tea concentrate
3 ounces fresh lime juice
2 ounces silver tequila
½ ounce agave nectar
How to Make It
To make the hibiscus tea concentrate, bring 3 cups water to a boil, add hibiscus tea, stir, remove from heat and let steep for 30 minutes.
Strain into a jar and add agave to taste.
To make margaritas, add ice, cooled hibiscus tea concentrate, lime juice, tequila and agave nectar to a cocktail shaker and shake vigorously to combine.
Pour over two glasses filled with ice and rimmed with sugar. Garnish with lime wedge.
Chef Notes
The hibiscus concentrate can be stored in a closed container in the fridge for up to 2 weeks.
---
EXPLORE MORE ON THESE TOPICS