Sunny summer days are here, bringing backyard barbecues, poolside parties, and sweet soirees. It's the perfect time to partake in all the fresh ingredients, local produce, and sweet treats the season has to offer, with endless opportunities to incorporate the great outdoors into your summertime fêtes.

Putting it together
A backyard get together with family and friends is one of the easiest events to pull off. Keep your menu simple with light salads, easy-to-serve entrees, fruity desserts and a signature cocktail (Pomegranate Elderflower Spritzers, anyone?). Set up conversation areas with chairs and tables in cooler, shady spots outdoors, with cold drink stations to keep everyone refreshed. Adding sliced fruit or cucumber to your iced water pitchers is a simple way to bring a special touch. String twinkle lights from tree branches and place glowing lanterns around the yard or patio to keep cozy atmosphere rolling the well after the sun goes down. And don't forget citronella to keep pesky insects from crashing the party; candles are simple and effective, while potted citronella plants can double as lush and leafy décor that also repel bugs.
Fresh is best
The summer season brings with it a bounty of colorful produce, and no recipe tastes better than when it features the freshest, locally grown foods. Farmer's markets in both rural and urban settings offer just-picked, fresh fruits and veggies, as well as meats, dairy products and home-baked goods that can serve as the centerpieces of your menu. Many local farms also offer pick-your-own sessions for berries and other fruits, giving you the perfect ingredient for a sweet summer dish, like these Blueberry Lavender Hand Pies.
Willing to put your own green thumb to the test? Homegrown tomatoes, lettuce, summer squashes and more from your backyard garden or patio container can provide just about every fresh ingredient you need for a recipe, like this savory Heirloom Tomato Tart. Wanting homegrown but no room for a garden? No problem. Nothing adds more zing to a summer dish than fresh-grown herbs and almost any herb can be grown on your kitchen counter, porch or patio. Most of the herbs used for cooking like bright light, so start with a sunny spot. For plants with similar water and soil needs, grow more than one in a single pot – like the moisture-loving cilantro and parsley, and those that like dry soil such as thyme, rosemary and oregano. Herbs like mint, which tend to take over, do well on their own. As for the heavenly-scented lavender, be sure to grow the sweeter-smelling culinary varieties (Angustifolias) to get the right flavor for your dishes.
With these simple tips and the stunning summer recipes below, you're ready to celebrate the season with your favorite people. Bon appétit!

Pomegranate Elderflower Spritzer
Time 5 minutes | Makes 1 cocktail
Ingredients
½ ounce pomegranate juice
½ ounce elderflower liqueur
2 ounces sparkling rosé or cava
2 ounces seltzer
Pomegranate seeds, for garnish
How to make it
Combine pomegranate juice and elderflower liqueur in the bottom of a glass, stir, add sparkling wine and seltzer. Garnish with pomegranate seeds.

Heirloom Cherry Tomato Tart
Cook Time 1 hour | Servings 8
Ingredients
Pie dough for crust (store-bought or homemade)
2 tablespoons olive oil
4 large shallots, very thinly sliced
8 ounces goat cheese, room temperature
2 eggs
1 pint heirloom cherry tomatoes, cut in half
Kosher salt
Fresh ground pepper
¼ cup fresh basil leaves, sliced
How to make it
Preheat oven to 375 degrees F.
Roll out dough on a lightly-floured surface into roughly a 16" x 7" rectangle. Carefully place dough in tart pan. Fold over excess dough and press against side of pan to reinforce the sides of the tart. Lightly prick bottom with a fork.
Line pie crust with parchment paper and fill with pie weights or dry beans. Bake in middle of oven until pastry is pale golden around rim, about 20 minutes. Carefully remove weights and parchment. Bake until golden, 5 to 8 minutes more. Cool in pan on a rack.
While tart shell is baking, heat 2 tablespoons oil in a 12-inch heavy skillet over moderate heat. Add the shallots and cook, stirring frequently, until shallots are caramelized and a deep brown color (about 20 to 25 minutes). Remove shallots from pan, season to taste with Kosher salt and allow to cool.
In a medium bowl, combine goat cheese and eggs. Mix until combined. Season with salt and pepper. Spread shallots over bottom of tart shell. Spread goat cheese mixture evenly over the shallots. Arrange tomatoes on top, cut side up, pressing them into the goat cheese filling.
Put tart pan on a baking sheet and bake for 20 minutes. Remove the tart from the oven and allow to cool for 10 minutes, then top with chopped basil. Tart can be served warm or at room temperature.
Chef's Notes
You'll need a 14.5" x 5.5" tart pan with removable bottom for this recipe.

Blueberry Lavender Hand Pies
Time 1 hour and 30 minutes | 10 hand pies
Blueberry Lavender Hand Pies pack amazing flavor in a small bite. Sweet blueberries blend with subtle flora notes from the lavender. Café's No Preheat Air Fry helps make these treats quick and delicious.
Ingredients
2 cups blueberries
2 tablespoon cornstarch
⅓ cup sugar
¼ teaspoon salt
1 tablespoon lemon juice
1 teaspoon lavender, finely ground
Homemade or store-bought pie dough
1 large egg, beaten with 1 teaspoon of water
Icing Ingredients
½ cup powdered sugar
2 teaspoons water
How to make it
Rinse and drain the blueberries and place in a medium saucepan. Whisk the cornstarch with the sugar, salt and lavender, pour over the berries. Add the lemon juice and stir to combine.
Place the saucepan on a burner set to medium heat and cook, stirring frequently, until the mixture starts to thicken, about 6 minutes. Remove from heat and stir in the lemon zest. Transfer cooked berries to a bowl and let cool to room temperature. Filling can be made ahead of time and refrigerated until you're ready to assemble pies.
Assemble Pies
Roll the dough into a 1/4 of an inch thick. Using a 3" circle cutter. Cut out 20 circles. Rerolling the dough as necessary.
Add a heaping tablespoon of filling to half of the circles. Brush the edges of the circle with egg wash and top with a second circle of dough. Crimp the edges with a fork.
Use a knife to cut vents into each hand pie. Brush the top of each pie with the egg wash. Transfer the pies to a parchment-lined baking sheet.
Air Fry at 425°F for 15 minutes on middle rack, until they're a light golden brown.
Or, preheat the oven to 425°F, and bake pies for 18 to 20 minutes, until they're a light golden brown.
Remove pies from the oven and let cool on a wire rack for 20 minutes before icing.
To make icing, combine powdered sugar with water. Drizzle over the cooled pies.
Pies will keep for several days, in an air-tight container, at room temperature or can be frozen for up to 3 months.
CONTRIBUTORS | INTERIOR STYLING & PHOTO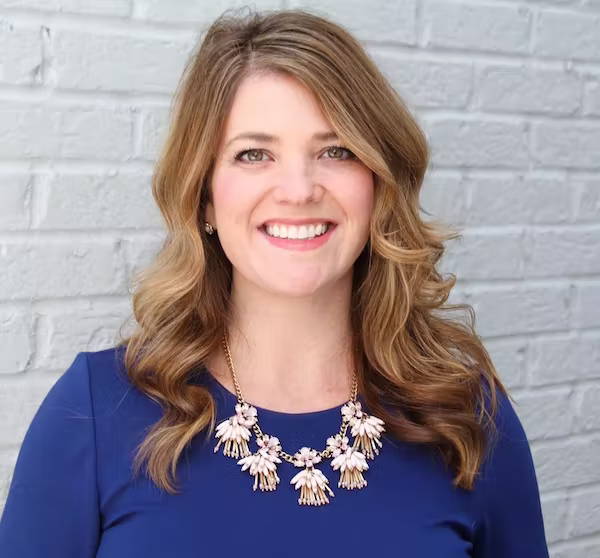 Gretchen is the owner of Greyhouse Design, an interior design firm in Louisville Kentucky. She and her husband Jason Black, builder of Artisan Signature Homes make a dynamic duo creating beautiful custom homes.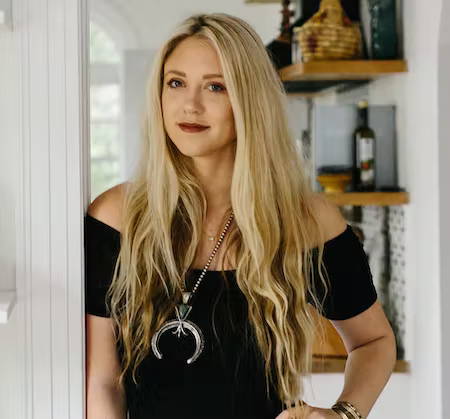 Carley Page Summers is an interior and lifestyle photographer, an interior stylist, and a creative consultant who is based in North Carolina. Carley's work is very much inspired by her world travels.
---
EXPLORE MORE ON THESE TOPICS