Use and Care Tips for Your Café Espresso Machine
Espresso is often mistakenly thought of as a drink made with darker roast beans. Some coffee roasters even mark their product as "Espresso Coffee". This is misleading because espresso is mainly distinguished from other coffee drinks by the correct grind size and brew process, not the type, origin, or roast of the coffee beans. Any coffee bean can be used in making your espresso!

Making Espresso
Use the hot water button to heat up your espresso cup before brewing. Espresso has a very small volume and will cool quicker if brewed in a cold cup.
Some functions can be adjusted within the SmartHQ App to meet your specific preferences or coffee type. Reference the SmartHQ section on page 20.
The top of the espresso machine can act as a cup warmer if left on for an extended period of time. If using the machine for longer than an hour, place your cups on the top of the machine to heat them up before use.
Milks or Milk substitutes with higher fat contents are better at creating a creamier, thicker foam, while Low/Non-fat Milk or Milk substitutes are better at creating a lighter foam with larger bubbles.
It is recommended that the edge of the tamper is aligned with the edge of the portafilter when tamping. Adjust the amount of grounds to achieve optimal coffee puck thickness. Your espresso machine can be used to make an unlimited number of espresso based drinks. Frothed milk drinks like Cappuccinos and Lattes are classics admired by many. Make sure to brew espresso BEFORE using steam. Steam function requires higher temperatures than espresso and brewing espresso immediately after steaming will affect the taste of espresso.
How to Steam Milk
NOTE: Steam wand may purge hot water while preheating. Introduce steam wand into milk after preheating.
After steam is preheated and ready, place the tip of the steam wand right under the surface of the milk at the edge of the milk pitcher at approximately a 45° angle to create a vortex.
Start steaming. The longer milk is steamed under the surface the more microfoam is created. Once desired amount of microfoam is reached, dip the steam wand lower into the milk and continue to steam until desired temperature is reached. Place a hand under the pitcher to feel the change in temperature. Once the bottom is warm enough to feel uncomfortable, optimal temperature is achieved.
Large bubbles can be broken into smaller bubbles by light tapping of the milk pitcher.
NOTE: To heat up milk, you want to position the steam wand lower into the pitcher to prevent air from entering the milk and creating bubbles. This will result in a steamed milk with a smaller.
Get More Tips on Using Your Café Espresso Machine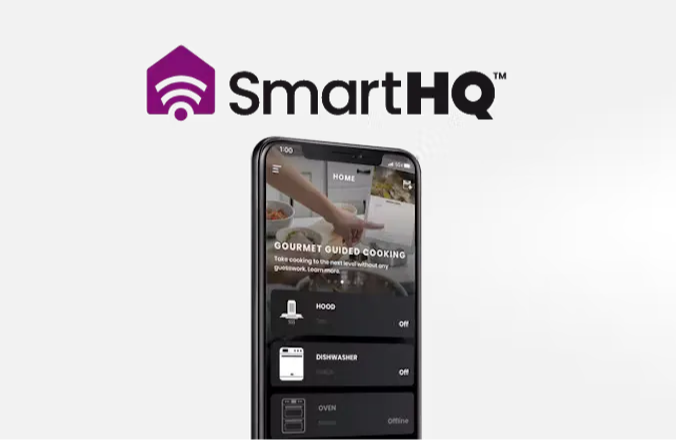 ---
EXPLORE MORE ON THESE TOPICS