The unexpected combination of watermelon, mint and feta cheese is a surprisingly perfect way to celebrate the flavors of summer. It blends sweet and savory in one delicious bite!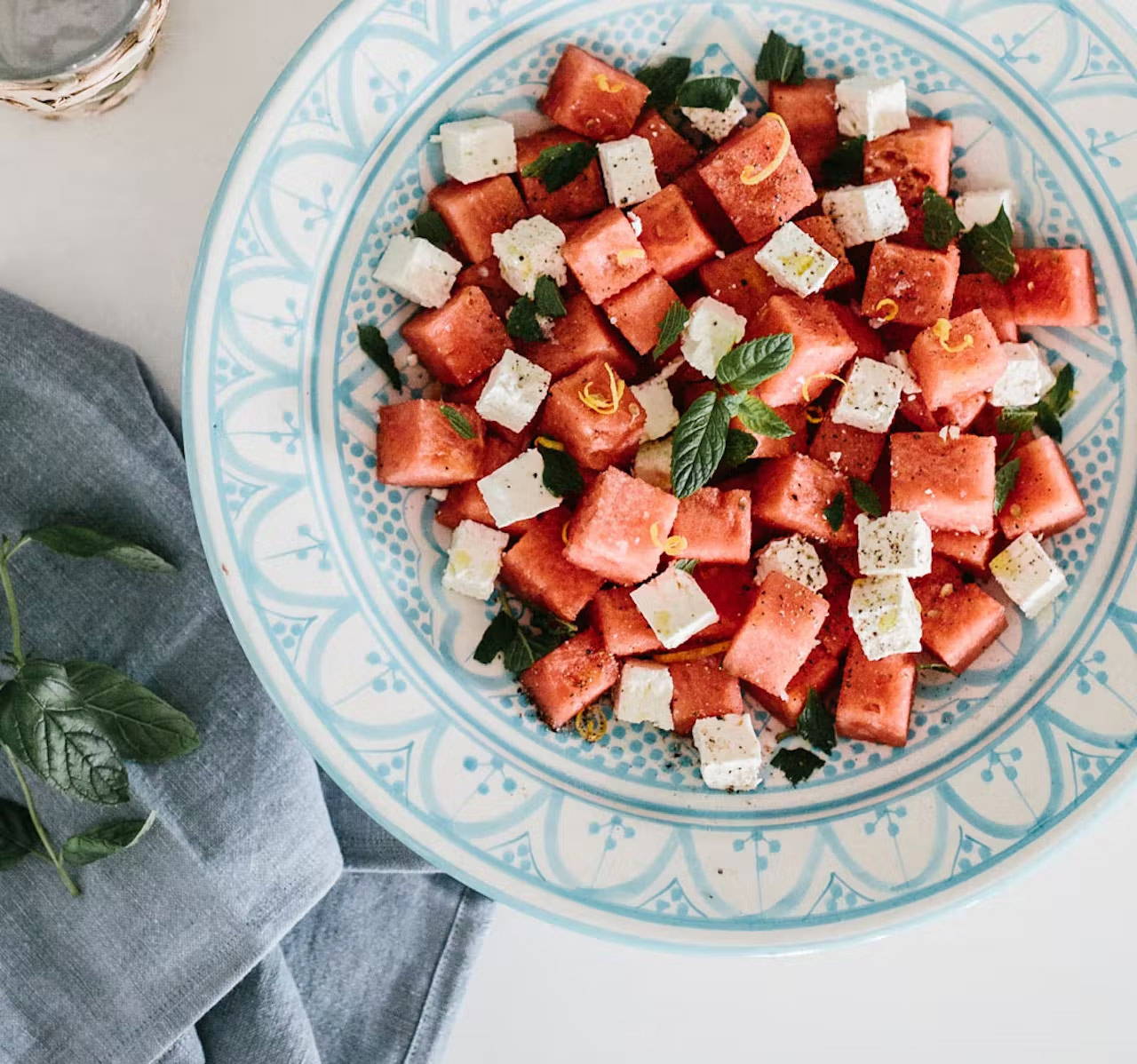 Watermelon Salad with Feta and Mint
Cook Time 5 minutes | Servings 4-6
Ingredients
1 small seedless watermelon, rind removed, cut into 1-inch chunks (about 2 pounds after rind is discarded)
Zest from one lemon
3 tablespoons extra-virgin olive oil, plus more for drizzling
¼ cup roughly chopped fresh mint leaves
Kosher salt and freshly ground black pepper
4 ounces feta cheese, cut into ½ inch cubes
How to Make It
Place watermelon chunks in a large bowl. Sprinkle with half of the lemon zest. Add oil and mint, toss until watermelon is evenly dressed. Season lightly to taste with salt and pepper.
Transfer salad to a wide, shallow bowl or a large plate and spread out evenly. Scatter feta over the top. Sprinkle with remaining lemon zest. Drizzle with more olive oil and a few grinds of black pepper.
Serve immediately.
---
EXPLORE MORE ON THESE TOPICS