This Parisian ham and cheese sandwich recipe is simple yet elevated. All you need is one baguette, cultured butter, thin sliced ham, and Swiss cheese.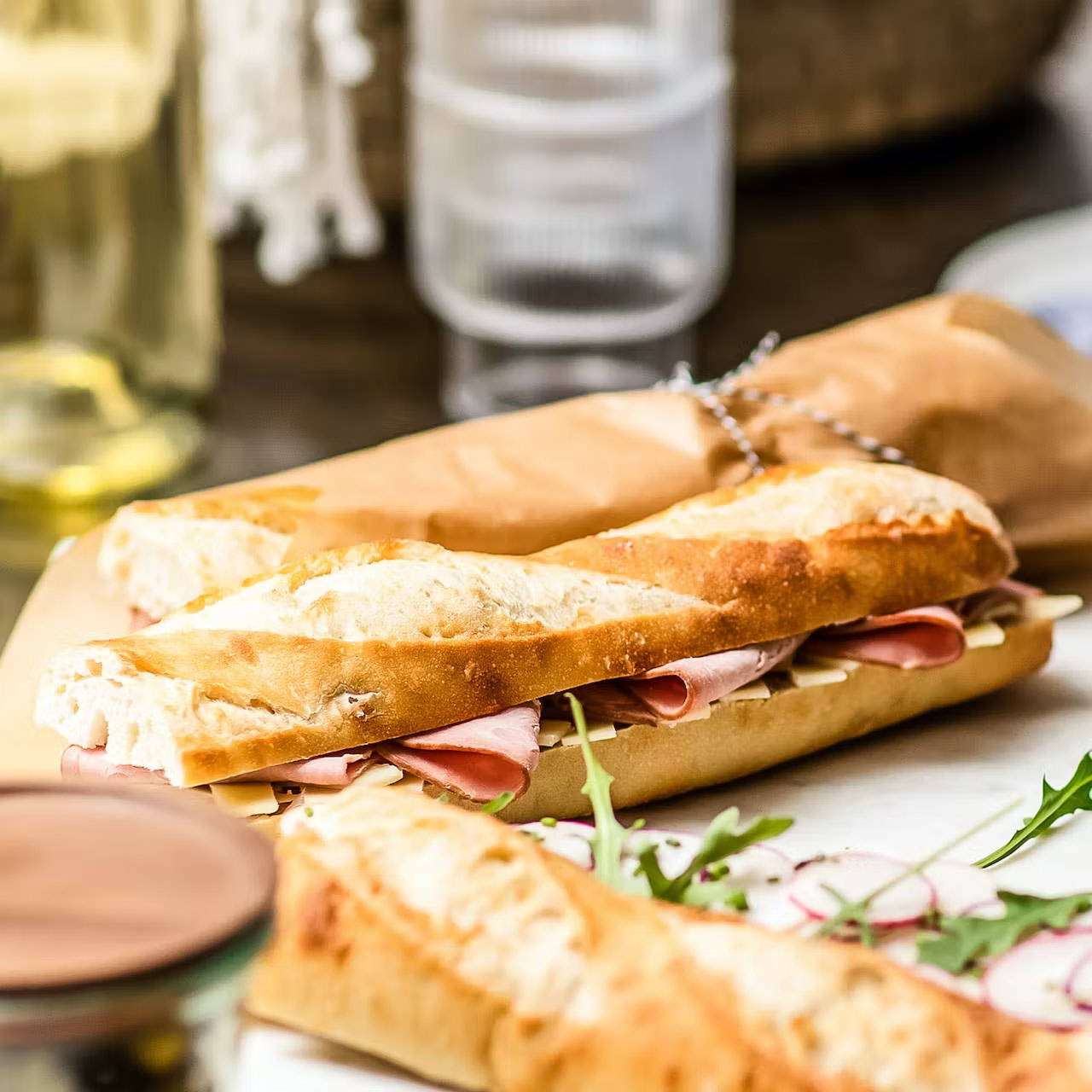 Time 10 minutes | Servings 2
Ingredients
1 baguette sliced in half lengthwise
Cultured, European-style butter
1 ½ pounds ham thinly sliced
1 ½ pounds Swiss cheese thinly sliced
How to Make It
Cut the baguette into half. Spread butter on the tops and bottoms of the baguette.
Top each baguette half with a few slices of ham and cheese. Press top and bottom halves together. Serve as is or cut into smaller sandwiches. Wrap sandwiches in parchment paper and bakers' twine for eating on the go.
---
EXPLORE MORE ON THESE TOPICS