A Smaller Holiday Celebration
Thanksgiving is likely to be far different this year from those of the past. Big gatherings of family and friends aren't a reality in 2020. But that doesn't mean this year's meal should be any less special. You can still make Thanksgiving memorable, and extra special, by serving a delicious meal for those in your home and by being grateful for what you have and appreciating the people in your life.
The star of the table
The flavors of Thanksgiving are very important. A large roasted turkey, while traditional, doesn't have to be the star of the table. For a smaller group consider alternative main courses. Cornish game hens are quick to cook, and each guest gets their own personal bird. Roasted beef tenderloin, roasted salmon or even a classic roast chicken are all good options for a special main course.
If you simply can't imagine Thanksgiving without a turkey on your table, consider roasting a turkey breast. One half-breast makes more than enough for a small group of four to six. Turkey breasts are easier to cook than whole turkeys. Dark meat and white meat are done at different temperatures. By cooking only the breast, you don't have to worry about flipping, basting, or any of tricks cooks employ to avoid dry white meat.
Side dishes and desserts
From potatoes to stuffing, veggies to salads, sides make the majority of the plate on Thanksgiving. Why not try a few new ones? Duchess Potatoes make a fun twist on traditional mashed potatoes. Colorful Roasted Winter Vegetables are a great way to add a pop of color to your holiday plate.
After the meal, everyone has room for dessert. Mini Cranberry Pear Galettes are a fun individual dessert to try. If you're not in a baking mood you can order a selection of pies from a local bakery.
Setting the table
You may be having a simpler meal but setting a beautiful table is still important. Pull out the fancy stemware and table linens. Mixed metals add a splash of glamour to the meal. Fun metallic embellished plates layered on top of a metallic charger makes an elegant place setting. An arrangement of flowers is always a great finishing touch.
Pull out the fancy stemware and table linens.
Add a splash of glamour to the meal.


Roasted Cornish Game Hens with Lemon and Rosemary
Cook Time 2 hours | 4 Servings
Ingredients
4 Cornish game hens
Kosher salt
1 lemon, cut into 8 wedges
¼ cup butter, softened
4 sprigs fresh rosemary
4 bamboo skewers
How to make it
Preheat the oven to 400 degrees.
Pat the hens dry with paper towels. Thoroughly season with Koshersalt, inside and out. Carefully run your finger under the skin of the hen's breast to separate the skin from the meat. Place a pat of butter under the skin on each side of the breast. Fill the cavity of the hen with a wedge of lemon and a sprig of rosemary.
Tuck the wings under the body of the bird. Use a bamboo skewer to pin the legs together, cutting off the excess skewer. Repeat for each bird. Place the dressed birds onto shallow baking dish fitted with a wire rack. Brush the outsides of the birds with olive oil.

Place the birds in the oven. Roast at 400 degrees for 25 minutes, reduce the oven to 375 degrees and roast for an additional 30 – 35 minutes. Let the cooked bird rest under foil for 10 minutes before serving.
Chef's Notes
For best results, use the Convection Roast setting on your Café wall oven or range.
Colorful Roasted Winter Vegetables
Cook Time 1 hour | Servings 4
Ingredients
1 small head purple cauliflower
3 small shallots, peeled and quartered
2 golden beets, peeled
1 sweet potato
2 sprigs fresh thyme
2 tablespoons olive oil
Salt
Pepper
How to make it
Preheat the oven to 425 degrees.
Cut the cauliflower, beets and sweet potato into about 2-inch pieces. Evenly sized vegetables will cook more consistently.
Place all the vegetables in a single layer on 2 baking sheets. Drizzle with olive oil and toss well. Sprinkle with thyme leaves, and season with salt and pepper. Toss to combine. Bake for 25 to 35 minutes, until all the vegetables are tender, turning once during cooking.

Duchess Potatoes
Cook Time 1 hour 15 minutes | Servings 8
Ingredients
2 ½ lbs Yukon gold potatoes, peeled & cut into 1" pieces
¼ cup heavy cream
½ teaspoon white pepper
2 egg yolks
3 tablespoons butter, cut into small pieces
Salt
Ground nutmeg
How to make it
In a large pot, cover potatoes with cold salted water by 2 inches. Bring to a boil; reduce to a simmer and cook until potatoes are tender, about 15 minutes. Drain and return to pot. Allow to sit for 5 minutes. Add butter and cream. Using a potato masher, mash until smooth. Season with salt and white pepper. Taste mixture to make sure it is properly seasoned. Add egg yolks and pinch of nutmeg; stir until combined. Transfer potato mixture to a large piping bag fitted with a decorative tip.
Preheat oven to 450 degrees. Line a baking sheet with parchment paper. Pipe potatoes into 3-inch mounds. Coat the potatoes with cooking spray and bake until golden, 15-20 minutes.

Mini Cranberry Pear Galettes
Cook Time 2 hours | 4 Servings
Crust Ingredients
1 ¼ cups all-purpose flour
1 tbsp sugar
½ tsp kosher salt
10 tbsp cold unsalted butter, cubed
2 to 4 tbsp ice water, as needed
Filling Ingredients
3 ripe Bosc or Anjou pears, peeled and cut into small chunks
1 ½ cups fresh or frozen cranberries
¾ cup sugar
2 tsp all-purpose flour
1 tsp grated orange zest
½ tsp ground cinnamon
⅛ tsp ground allspice
⅛ tsp freshly grated nutmeg
Pinch of kosher salt
1 tbsp cold unsalted butter, cut into small pieces
¼ cup heavy cream
Raw sugar, for finishing
How to make it
Using a food processor, pulse the flour, sugar, and salt. Add the cold butter and pulse until the mixture forms coarse crumbs with some larger chunks of butter.
Slowly add ice water, one tablespoon at a time, and pulse until the dough just comes together. It should be moist, but not wet.
Turn dough out onto a lightly floured surface and divide into 6-8 equal balls. Wrap in plastic wrap and refrigerate for at least one hour, up to overnight.
Preheat oven to 375 degrees Fahrenheit. On a floured surface, roll each dough ball into a round about 6 to 8 inches in diameter.
Combine the pears, cranberries, sugar, flour, orange zest, cinnamon, allspice, nutmeg, salt and butter in a large bowl.
Evenly distribute the filling among the galettes, placing a couple spoonfuls in each one. Then, gently fold the over the edges of each crust, folding the dough in on itself to create a small rim of crust. Brush the crust with heavy cream and sprinkle with raw sugar.
Bake for 35-45 minutes or until the filling is soft and bubbling and the crust is golden brown. Remove to wire rack to cool. Serve warm or at room temperature.
CONTRIBUTORS | INTERIOR STYLING & PHOTO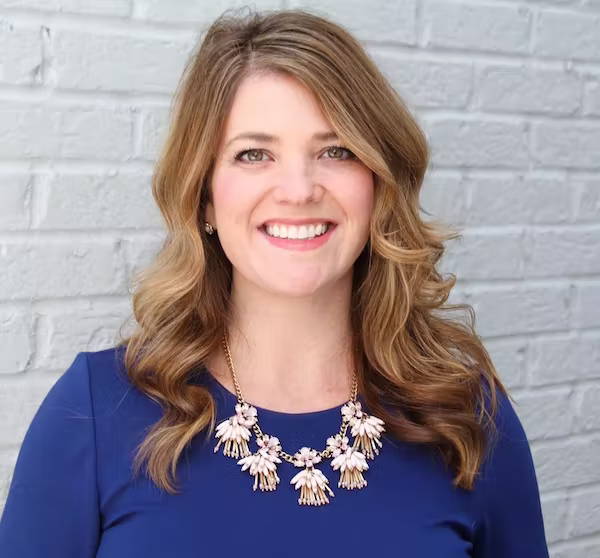 Gretchen is the owner of Greyhouse Design, an interior design firm in Louisville Kentucky. She and her husband Jason Black, builder of Artisan Signature Homes make a dynamic duo creating beautiful custom homes.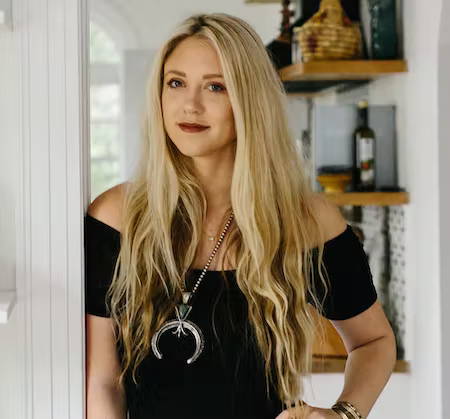 Carley Page Summers is an interior and lifestyle photographer, an interior stylist, and a creative consultant who is based in North Carolina. Carley's work is very much inspired by her world travels.
---
EXPLORE MORE ON THESE TOPICS