When it's cold and sunny days are rare, wintertime can begin to feel never-ending.
Keep the cabin fever at bay by planning a winter getaway. Whether the destination is someplace exotic half a world away or your favorite local bed and breakfast, if your prefer a solo adventure or with a group of friends, planning a trip is a sure way to get you through the long stretches of winter.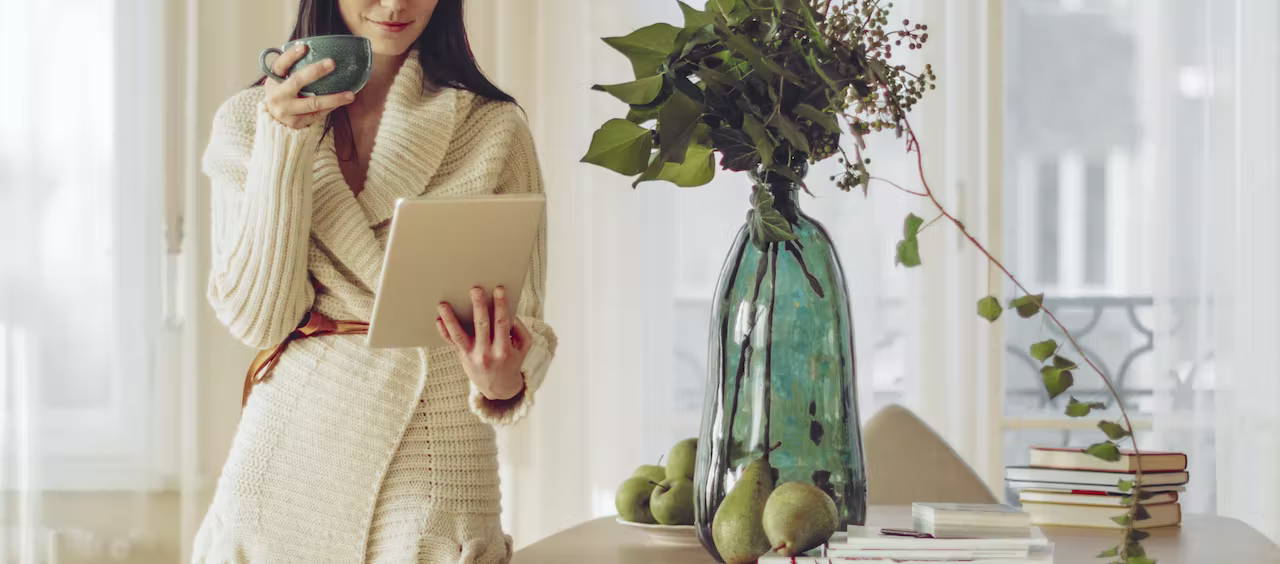 Plan Your Getaway
Did you know that planning a trip can make you even happier than actually taking one? It's one of the reasons 69% of Americans say they (occasionally) plan vacations while at work. We're all seeking a bit of escapism from the daily routines of work and life.
Maybe you've set your mind on someplace warm, especially if you're planning your trip during the winter and want to warm up a bit. Or you're open to going anywhere and trying something new.
A few simple logistical questions can help you narrow down your search:
Mountains, beach, desert or forest?
How far are you willing to travel?
Are you traveling alone or with someone?
What's your budget and availability?
Once you have a better idea of where you want to go, get inspired by travel bloggers, Pinterest travel boards, and travel photographers. It's easy to find travel guides with local recommendations for what to eat and where to stay with simple online searches.
Do you love to cook? Rental spots in scenic locations with full kitchens can be a great way to experience new destinations and explore local cultures in the kitchen. Saguaro National Park in Tucson, AZ offers stunning views, and a relaxing vibe. Posada by The Joshua Tree House is a 5 suite inn bordering the west side of Saguaro National Park in Tucson, AZ. They have units with a variety of Café appliances, from full kitchens to kitchenettes.
Planning a vacation is one of the surest ways to give a gift to your future self.
---
EXPLORE MORE ON THESE TOPICS