Impress Your Guests with a Bingeable TV Viewing Party
It's no secret that going to the movie theater has taken a backseat to streaming cinematic masterpieces on your TV at home. With so many quality options for action, comedy, and drama from the comfort of your living room, it's the perfect opportunity to turn a typical evening at home in front of the tube into an exciting watch party with a few friends and delicious food. All it takes is a little bit of foresight and a thoughtful trip to the local grocery.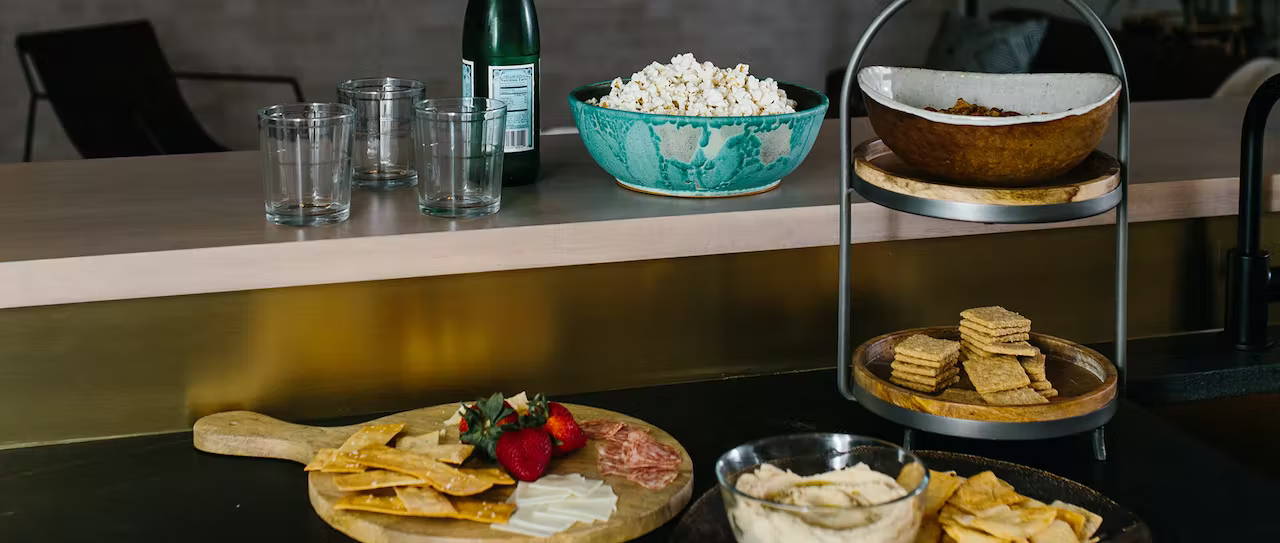 Homemade Spread
Welcome your guests with a delicious homemade pre-show spread. Since most show finales air on weeknights, prep time is a consideration. Keep it simple by elevating store-bought foods. Think light summer provisions like vegetables (crudité), small plates with a variety of soft and hard cheeses served with simple crackers, and mixed nuts roasted with fragrant spices.
Or, embrace a style of eating common in the Mediterranean and Middle East with a mezze style meal with meat and vegetarian, hot and cold shared small plates (like Spanish tapas) that add up to a full meal. Typical dishes include baba ghannouj, tabouleh, samboo sak, hummus, olives, and pickles. For easy prep, buy these dishes pre-prepared at your local market. For an easy hummus dish, buy pre-prepared organic hummus, drizzle with olive oil, sprinkle Aleppo pepper on top, and serve in a beautiful bowl alongside pita bread or crackers.
Plentiful food will keep guests content and wholesome options ensure that everyone attending finds at least a few things to eat that they love.
Add a touch of whimsical elegance with cloth napkins in a summery linen and lit unscented pillar candles. Serve the food on plain white ceramic appetizer plates.
Drinks
Keep cold drinks like bottled sparkling water, canned sodas, and alcoholic beverages near the watch party with a built-in dual-drawer refrigerator and make it easy for guests to make themselves feel at home. A fridge in the bar or basement TV room also makes it easy to refresh the crudité platter or top off the dip without missing a second of your favorite show.
If your guest list includes super-fans of the show you're watching, go all-in with the show theme and serve a signature drink reminiscent of your favorite character or episode.
As an extra touch, place drinking glasses in the fridge 30 minutes before the party starts so they'll be chilled and ready. Quartered lemons, limes, strawberries, and cucumbers also make a delicious summery addition to sparkling water.
Introduce 'hygge'
Even an evening as simple as watching your favorite tv show with friends can turn special and memorable by paying a little extra attention to the details. Take note from Denmark and incorporate 'hygge', a term meaning something close to "extreme coziness" Danes fondly embrace in their homes year round through abundant use of cozy blankets, warm lighting, soft textiles, and comforting drinks. Even in the heat of summer, consider adding an extra cotton throw to the couch, tossing a few floor pillows nearby, and stocking irresistibly cozy socks for your guests to wear during show time. These touches tell your guests it's time to relax. Comfort at home⁠—and others' comfort in your home⁠—is all in the thoughtful details.
CONTRIBUTORS | RECIPE & PHOTO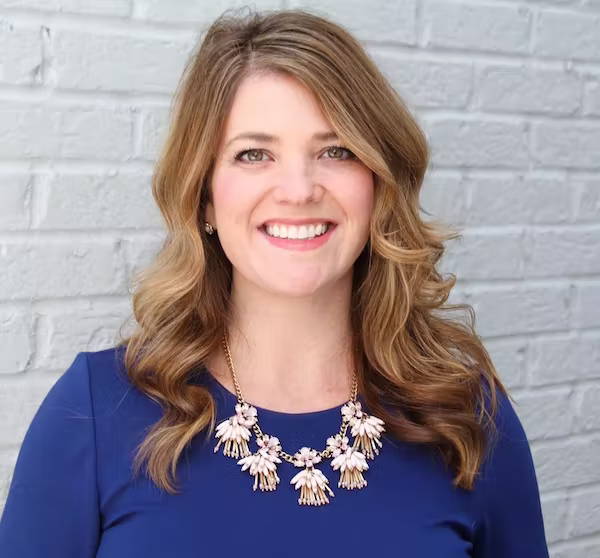 Gretchen is the owner of Greyhouse Design, an interior design firm in Louisville Kentucky. She and her husband Jason Black, builder of Artisan Signature Homes make a dynamic duo creating beautiful custom homes.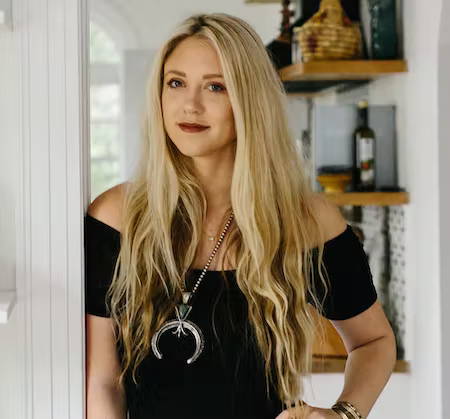 Carley Page Summers is an interior and lifestyle photographer, an interior stylist, and a creative consultant who is based in North Carolina. Carley's work is very much inspired by her world travels.
Roasted Rosemary-Scented Nuts
Cook Time 20 minutes | 10 Servings
Ingredients
1 pound raw mixed nuts
1 tablespoon melted butter
3 tablespoons coarsely chopped fresh rosemary
1 ½ tablespoons dark brown sugar
¼ teaspoon Aleppo pepper
¼ teaspoon cayenne pepper
1 tablespoon kosher salt
How to make it
Preheat oven to 350 degrees. In a bowl, toss nuts with butter and spread out onto a baking sheet. Bake until golden, 15-20 minutes, stirring frequently.
While nuts roast, mix rosemary, sugar, spices and salt in a small bowl. Evenly sprinkle rosemary sugar mixture over the nuts. Toss well to coat and allow to cool.
---
EXPLORE MORE ON THESE TOPICS